On September 16, 2023, a festive celebration of the writer, teacher, linguist, theologian and pastor Georgs Mancelis (1593–1654) took place in Valle.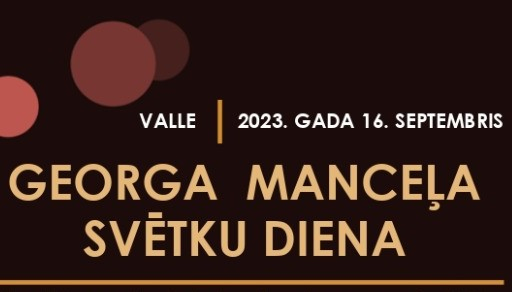 For our nation and church, G. Mancelis is notable not only as the author of the first German-Latvian dictionary "Lettus" (1638) and the author of the first book of Latvian sermons (1654), but also the first to use the word "Latvians" instead of the word "non-German". His merits in shaping our literary language and promoting the christianization of Latvians are great. Mancelis beyond doubt belongs to the great pioneers of Latvian spiritual culture.
The church of Valle, where Mancelis began his pastoral ministry in the Latvian congregation, was chosen as the venue for the festive conference. (Thanks to the Valle congregation for their warm welcome!) On this day, one could not only hear educational speeches, but also get into the atmosphere of that era, listening to the sermon of Mancelis (read by actor Uldis Anže), singing the songs of that time and reading the 17th century Latvian texts by themselves. Georgs Mancelis Festive Conference was a success by all means. The conference was well attended. Among its organizers and speakers were lecturers of the Luther Academy (Dr. Uģis Sildegs, Dr. Guntis Kalme, Mg. Vilis Kolms and Mg. Roberts Otomers). It was a wonderful opportunity to get acquainted with the life, ministry and many-sided activities of Georg Manceļis, as well as to experience the life of the church at that time.