The rector of Luther Academy Jānis Vanags has been archbishop of ELCL since 1993. To celebrate Archbishop Vanags 30th anniversary in the episcopate, everyone is invited to the Thanksgiving Day Conference, worship service and fellowship on September 30.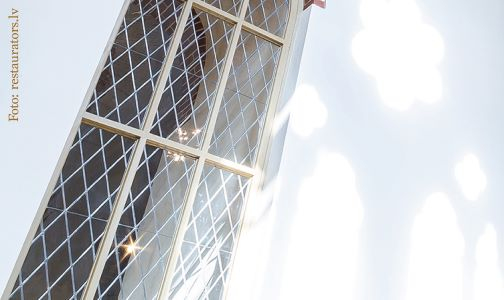 Thanksgiving Day at 10:30 a.m. will begin with the conference "New Ecumenism. Remaining Faithful to our Biblical and Historical Traditions" with Archbishop Dr. Foley Beach of the Anglican Church in North America being the main speaker.
Please register for the conference: https://ej.uz/konfer_30_sept
Conference venue: Luther Academy, Alksnāja Street 3.
At 15:00 everyone is welcome to the Thanksgiving Day worship service at Riga Cathedral, followed by a fellowship in the Cathedral courtyard.
On January 26, 1993, Jānis Vanags was elected archbishop at the Synod of the Evangelical Lutheran Church of Latvia, and on August 29, 1993 was consecrated in Riga Cathedral.
‌