It has finally happened! The first edition of CREDIMUS, a collection of scientific articles of the Luther Academy, has been published.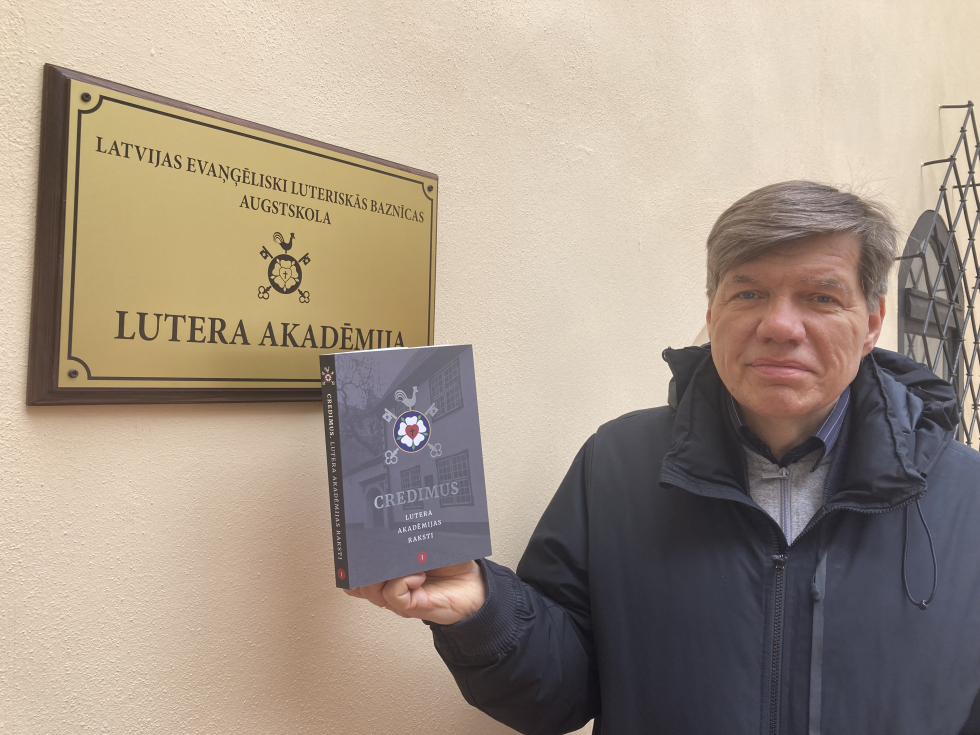 The collection is dedicated to the 25th anniversary of the Luther Academy and the 20th anniversary of the memory of Professor Roberts Feldmanis. Rector of LA, archbishop Jānis Vanags comments on this important event: "Faith is not blind and it does not contradict reason, inquiry or research. I am therefore glad for the first collection of writings of the Luther Academy. It has a meaningful title "Credimus", we believe. It is important for every Christian to learn more and more deeply about the content of his and her faith. The collection of articles will allow everyone to look deeper into theology and find something valuable and interesting for themselves. It also gives lecturers and theologians a good opportunity to present their work to a wider circle of readers in Latvia and worldwide. Therefore, I wish the Luther Academy to continue publishing such collections and heartily recommend both this first and subsequent editions to pastors, church workers and anyone who wants to know more. May they bring the joy of knowledge, spiritual benefit, and the Particular, that outweighs all trials and difficulties."
Thanks be to God for His guidance during the process, gratitude to the editor of "Credimus" Dr. Guntis Kalme for his patience and invested work in the preparation of the publication. Appreciation to the editorial board, literary editor Dr. Ieva Kalniņa and graphic designer Arnis Grīnbergs for their hard work which resulted in a qualitative edition.
The presentation of the edition will take place at the beginning of next year. We eagerly look forward to its opening.